Three and half years ago, me, my husband, my two year old daughter and my still crawling baby boy, packed up, left London and moved to Norwich. I wasn't really a gardener then. We had come from a two-bed, ground floor flat with a shared courtyard and lawn, near a busy high road.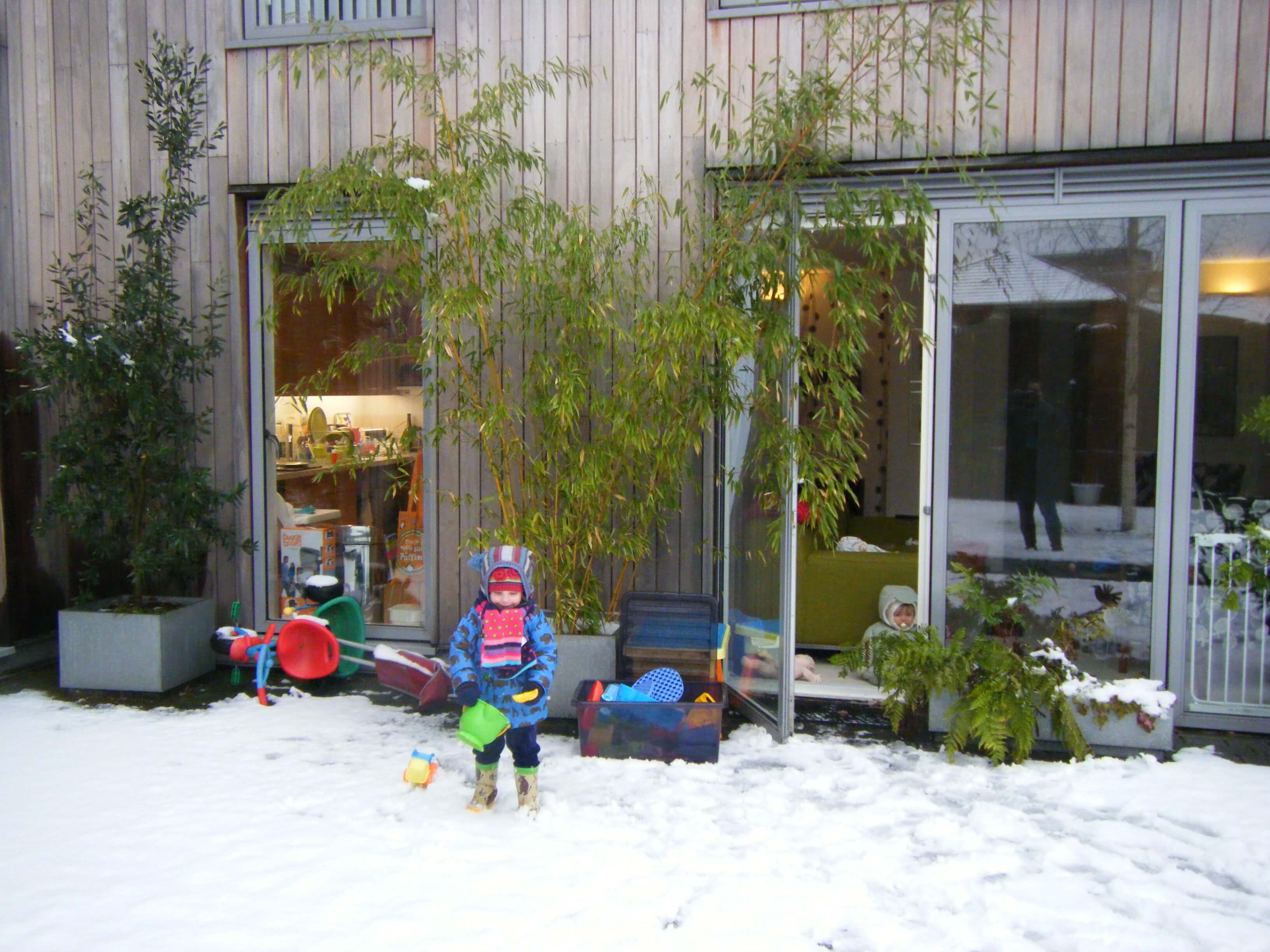 I did have some special plants in pots: an olive tree that was a gift from a close family friend, a glorious, towering golden bamboo that used to tap on the windows of the flats above us, a japanese maple (or 'acer') that changes from green to red through the year, and a tactile, red bottlebrush. Our brilliant removal men managed to get the plants into the lorry, drive them over Tower Bridge, up the Bow Road, onto the M11 and A11, and finally manoeuvre them into our new garden without sustaining any damage to themselves or the plants.
The house we moved to is a 1950s semi on a quiet close in Norwich's golden triangle area. It felt huge compared to our flat in London, and the garden huger. (It's a pretty average suburban garden really, although much bigger than the gardens in the Victorian terraced streets nearby.) The back garden was nothing special, a few sad shrubs, too many trees, a vast expanse of lawn with a weird stump in the middle, and a raised bed along one fence.
My mum is a dedicated gardener with a remarkable stamina for hard graft. She helped me to dig up turf and plant my first borders. After a few months, I was confident to go it alone, although she continues to give me lots of help and advice. Since then, the garden has acquired many, many more plants, structure and design, areas for the kids to play in, a kitchen garden and seating areas.
Sadly, we did lose the bottle brush during our first winter; I hadn't realised it would need protecting from the lower temperatures up here. Now I know better. The bamboo, olive and acer are still going strong, although their cool, square, aluminium containers from Habitat have certainly seen better days. The acer was planted into a border last year and is looking very happy, the bamboo keeps trying to break free, and I may plant the olive out later this year, although I fear the frosts.
I knew next to nothing when I started but I've learned so much from my mum, friends, books, magazines, TV shows, websites and visiting other gardens. Now I know what will and will not grow in my free-draining, sandy soil, I've learned how to sow seeds and propagate, and made my own lovely compost. It's been such a pleasure making borders appear and watching them mature, harvesting and eating our own fruit and vegetables, and encouraging wildlife to arrive and stay. Naturally, I have more plans for the garden, and plenty more things I want to try or learn about. It's all so exciting! I looooove gardening.