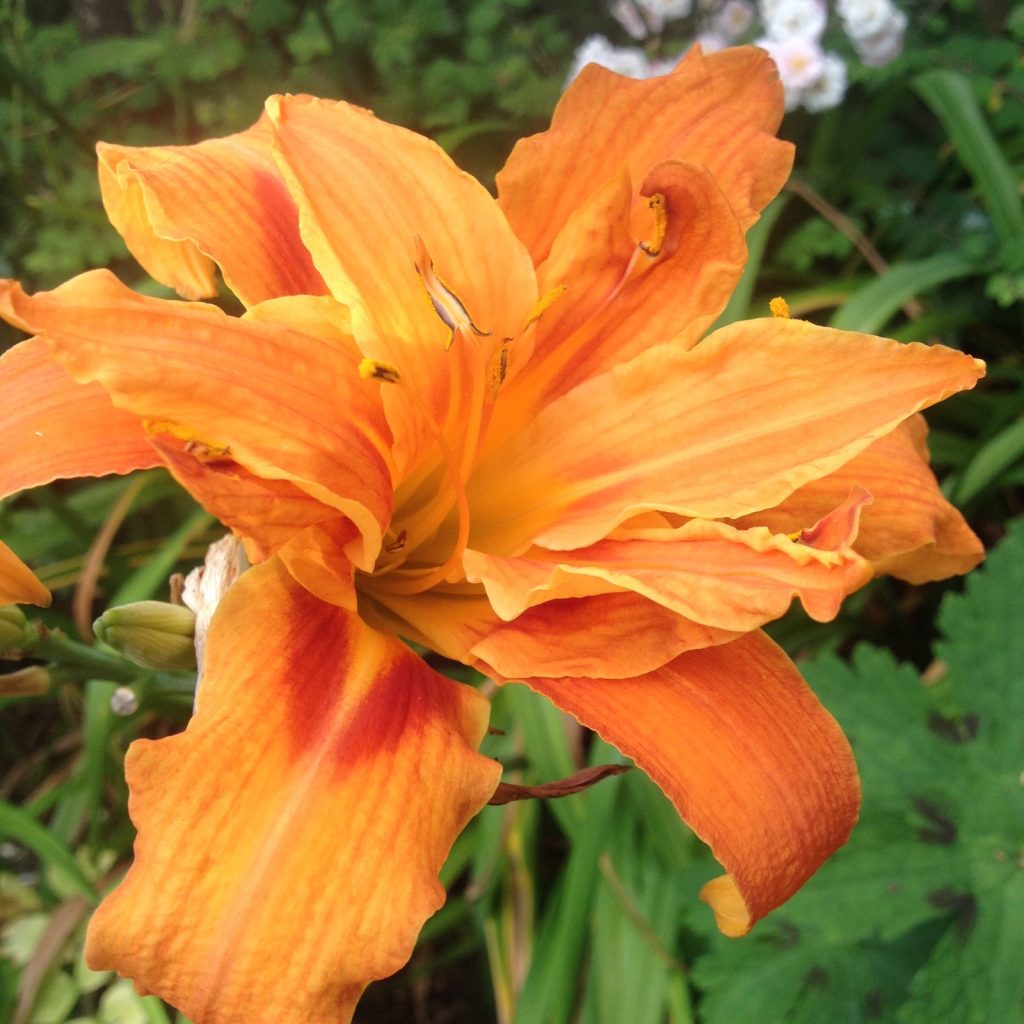 I'm a little staggered to think it's a year since I started this blog and embarked on a slightly scary but exciting career change. I've worked as a gardener, run my first class, and created garden designs for some lovely clients. I'm loving it. And I'm looking forward to getting stuck into a new horticulture course in September.
My garden has changed a fair bit over the past year too. There are new borders with some gorgeous new plants, a bigger, better fruit and veg patch, a pergola, a bug hotel and mini pond. I've grown dahlias for the first time (with limited success, thanks to all the pesky slugs that are around this year). And we opened the garden for charity. I am pleased with how much I've achieved in 12 months. It's proof that with some hard work and modest budget, you can create a special place that's a balm for your heart and soul, in a standard suburban garden.
I've gained so much by writing the blog, and sharing photos of my garden and the places I've visited. It has helped me to reflect on what I'm doing, and plan and develop ideas, and is a handy record of how my garden is growing and changing. I've enjoyed reading the thoughtful and funny comments on my posts.
The blog has also helped me to feel more comfortable talking about what it's like living with anxiety and depression. Every time I write something honest on here, I feel another weight lifts off me. It's so tempting to hide under a mask, to pretend you're fine, or just tired. But it's hard and very wearing to maintain that pretence when you're actually ill. I'm glad I've been able to share how gardening has helped me to recover and maintain a more normal life (although I'm still not sure what is normal anyway). Friends I haven't seen or spoken to for years have got in touch, and shared their personal stories and advice. I have felt so cared for and touched by their concern. I hope that writing about my experiences might help other people, who are a little fragile and torn around the edges like me, to feel more comfortable about being themselves.
I've more plans for my garden in the coming year, of course. I want more alliums and gladioli. I'm planning on turning the front garden into a proper mini allotment, maybe with an asparagus bed, or a cut flower patch. I'm thinking of dividing the back garden in half. A square of lawn near to the house, surrounded by straight-edged borders, will lead on through an archway to lawn paths that wind between curved herbaceous borders. And I'm going to try growing a new plant again this year, possibly eremurus (the foxtail lily) or trilliums, because I like a challenge!